Introduction:- Part - I
We installed the 12.1 RUP3 patches last week and there are some changes to note. The most interesting to me was the hook to the BI Publisher Delivery Manager on the Submit Request screen. Take a look at the picture below, you'll see a new button called Delivery Opts.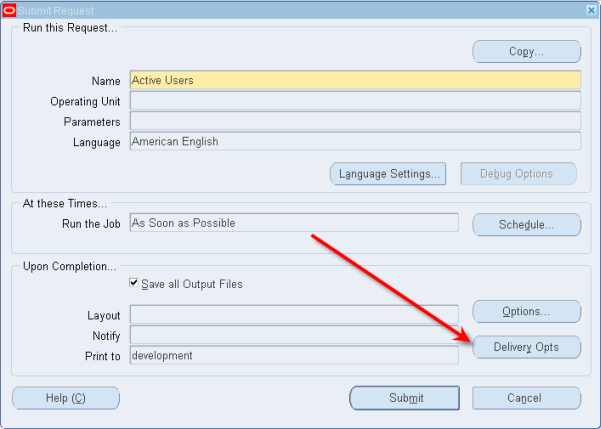 When pressed, the Delivery Opts button will pop a new form that allows you to specify delivery addresses for IPP Printers, Email, Fax and FTP destinations.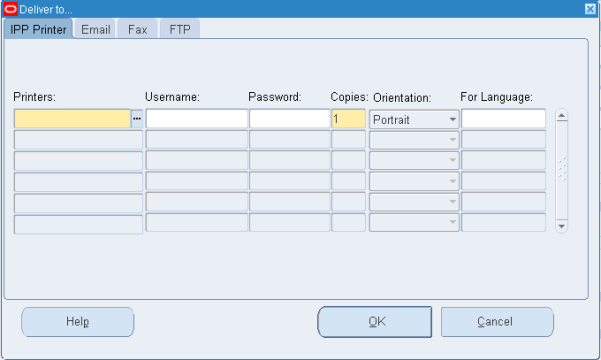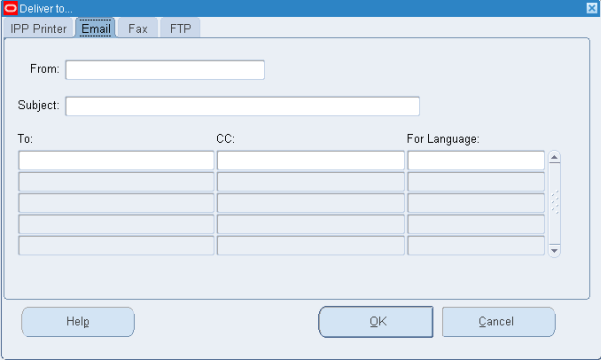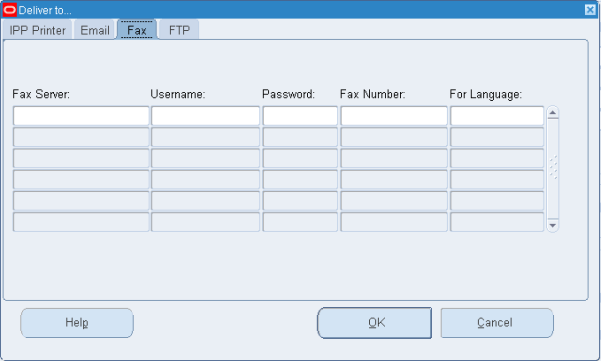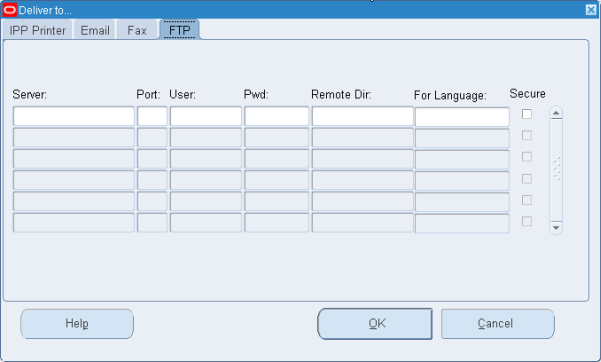 I thought I'd use the next couple of posts to go through the functionality, stay tuned.